News
Shandong Delegation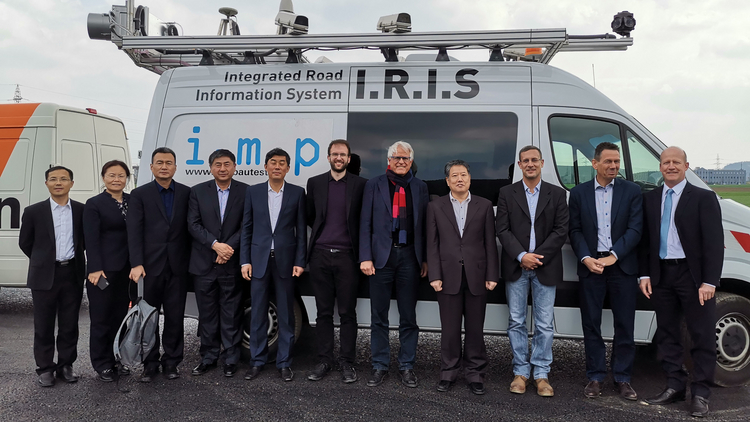 A high-ranking delegation from Shandong Hi-Speed Co. under the lead of Deputy General Manager Yi Yizhong was paying a visit to IMP Bautest AG in Oberbuchsiten on April 12th. After an impressive presentation on IMPs proprietary technologies, capabilities and including big data handling, the delegation was shown around in the new premise. The measuring vehicle IRIS was demonstrated. Further exchange is envisaged by both sides.
Meizhou Delegation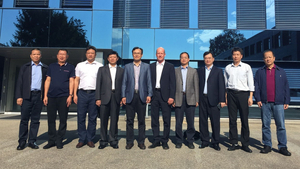 On its business trip around Europe the delegation from Meizhou City (Guangdong), led by deputy mayor Zeng Shangzhong, took the time to pay a visit to the Solothurn Economic Development Agency (SEDA) on September 18. At this, their first get-together, the two cities exchanged information and ideas about future exchange. In addition to precision engineering, their discussions covered medtech and orthopedics in general and the new auto industry park in Meizhou. 
Hubei Delegation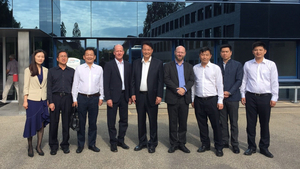 On September 14 a delegation from Hubei Provincial Communications Investment Group Co., Ltd visited the Canton Solothurn Economic Development Agency. Chairman Zhang Siyi drew particular attention to the major infrastructure projects the company has delivered, predominantly in connection with highways and railroads. The technologies it has developed specifically may also serve the European and Swiss markets, for example in projects involving bridges, tunnels, and multimodal harbors, etc.
Visit from a delegation from Ningbo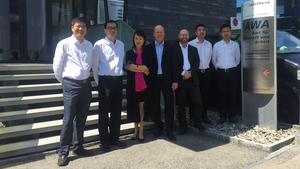 Headed by General Manager Wang Lan, a delegation from Ningbo Eastern New Town Development Investment Ltd. visited Solothurn China Services at the Solothurn Economic Development Agency. The delegates presented Ningbo and its diverse business parks as a vigorous center of manufacturing. For their part, representatives of the Solothurn Economic Development Agency outlined the industries based in Canton Solothurn that are particularly strong and internationally relevant. It was an open exchange allowing scope for further development.
Visit from the Province of Zhejiang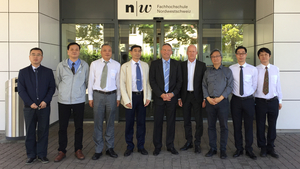 A high-ranking delegation from the Department of Transport of Zhejiang Province visited the Solothurn Economic Development Agency, and the FHNW University of Applied Sciences and Arts Northwestern Switzerland and the Berufsbildungszentrum (BBZ) vocational training center in Olten. The focus of this first exchange visit was the FHNW's comprehensive program of training and Switzerland's dual education system. What the visitors found particularly interesting were the training program for logistics experts, the creation of training programs, the relevant teaching staff, and the opportunities for future exchange – also involving students.
Dr. Karl Brander visits sister province of Gansu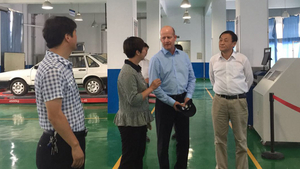 In the course of a bunch of working meetings together with various departments, offices and institutions in Lanzhou, Solothurn China Services has presented their field of action for the first time in China. The visits' most important aim was to discuss and fix solid next steps to implement the long-lasting partnership of the two provinces.
Visits were paid, among others, to the Lanzhou trade fair, the Lanzhou New Area, departments of State-owned enterprises, Technology, Investments, Industry, Tourism and Education. Also several companies from different industries, an R&D centre as well as two educational institutions were visited.
The intentions and efforts of SCS were highly appreciated, personal contacts strengthened and new ones established.  By means of concrete hands-on action further steps are now scribed or already in realization.