FHNW
For over 20 years, the The University of Applied Sciences and Arts Northwestern Switzerland (FHNW) School of Business has maintained an active exchange with various universities and provinces in China. It offers students, professors and partners an extensive local network.
The University of Applied Science's activities for China include: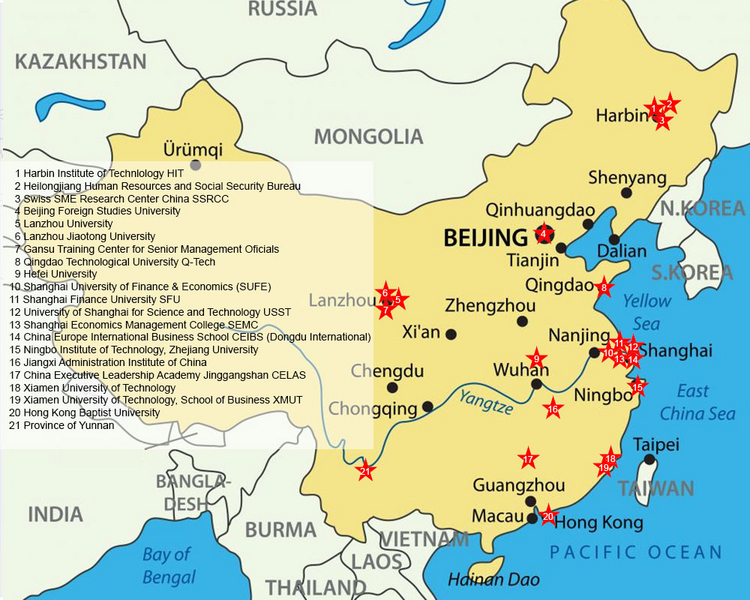 The FHNW School of Business was invited by the Party Secretary of the Heilongjiang Province to establish a center for Swiss SMEs. The center aims to provide SMEs with an entry-point to the Chinese market and the opportunity to make contact with local business partners. The center has the support of the highest authority in the provincial government.
Other current projects of the FHNW School of Business with China
Management Programs for executives from Heilongjiang, Gansu, Jiangxi and Yunnan in Switzerland
Junior Manager Program with the Shanghai Economic Management College SEMC
Student exchange with the Beijing Foreign Studies University (BFSU), the Harbin Institute of Technology (HIT)
Dual Degree Bachelor in International Management with the Qingdao Technological University (Q-Tech)
China-live Program at the FHNW School of Business